It's back! To celebrate School Library Media Month, The Busy Librarian is hosting another Shelf Challenge. The goal is to read through one manageable section during the month of April and report back on the good, the bad, and the ugly. This is a great way to familiarize yourself with your collection, check out your collection development, and find new gems for programming. Last year I concentrated on the picture book "F" section. This year I will work on the picture book "B" section.
The "B" section starts off with one of my favorite authors for two year old programming-Byron Barton. The text is simple and large, there are few words on the page, and all of the illustrations are brightly colored.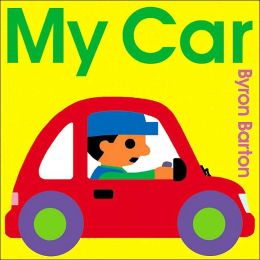 I will be back again soon to show off more B titles. Meanwhile, follow us on Twitter with the hashtag #shelfchallenge or on Pinterest
.